Revealing the Silent Hill 2: Red Pyramid Thing & Maria Elevator Chase Diorama
After months of speculation and anticipation, Silent Hill 2 was announced by Konami during the Silent Hill: Transmission event. During the merchandise segment, Bedrock Collectibles was revealed as a licensed producer for Silent Hill 2 collectibles! It's a huge honor for our team to be working with Konami for such a large video game franchise. While our project was briefly teased, we wanted to announce more details of our statue project for Silent Hill fans around the world.
Bedrock Collectibles Signs Licensing Agreement with Konami for Silent Hill 2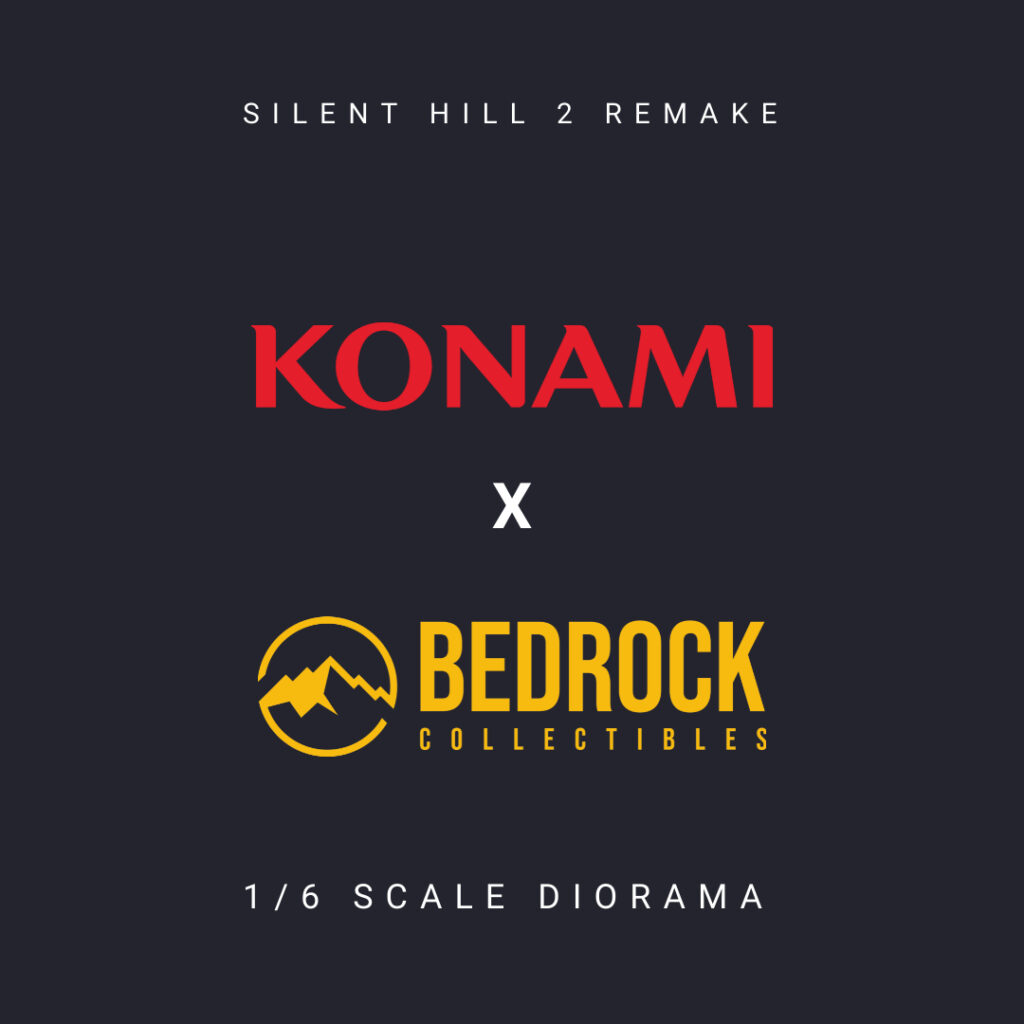 We at Bedrock Collectibles are excited to officially unveil the Silent Hill 2: Red Pyramid Thing & Maria Elevator Chase Diorama! This collectible statue diorama recreates a memorable scene from Silent Hill 2. We just did not want to make a statue, we wanted to recapture the nostalgia fans felt over 20 years ago. Whether you played the original or the remaster, this is a scene you all remembered. Our goal was to give fans what they wanted.
Our Plans for the Silent Hill 2 Collectible Diorama
What sets this diorama from anything else out there are three things:
Design & Engineering
Scale
High-end Quality
This is an ambitious project for us. Our expertise in statue design and engineering, especially with our DC Trinity, has helped an unique premium diorama. This is a dynamic action pose, displaying the tense aggression from Red Pyramid Thing as it pursues Maria down an elevator corridor.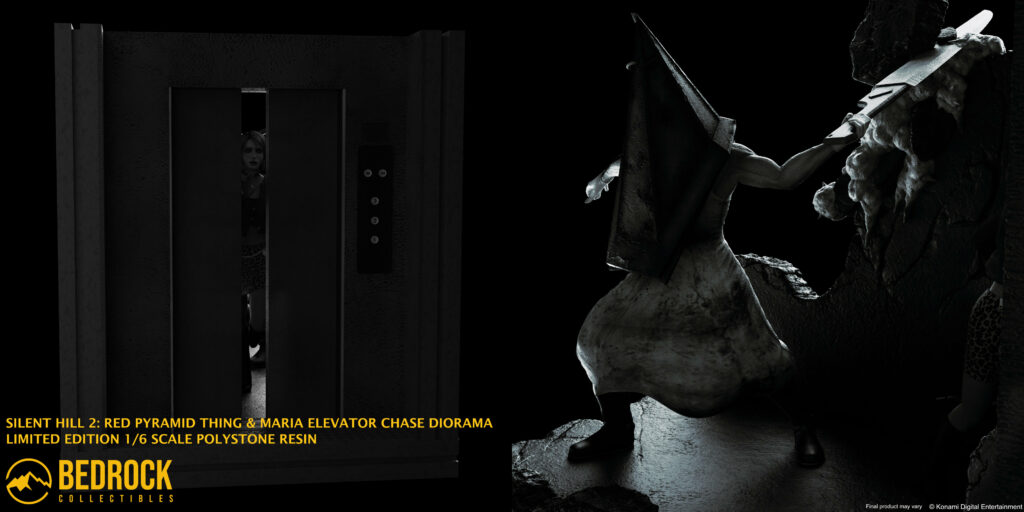 If this is your first high quality collectible diorama, it won't disappoint. Each character has been crafted with a lot of love and attention to detail in 1/6 scale.
You could learn more about this premium diorama featuring Red Pyramid Thing and Maria on our product page. While it is not currently open for preorder, we have a waitlist option open.
We have not announced pricing yet as this is still considered early in development. Considering this is a premium product, with two characters sculpted and hand painted in high fidelity and includes an environmental scene, it will be priced accordingly.
Did we also mention this will be a limited edition? Each collectible diorama will be a small limited edition run. Each will be individually numbered. We are determining how many to produce that's why we are opening the waitlist to gauge the interest level. If you know you already want it, sign up and send us an email to let us know you are a collector seriously considering this diorama, we'll see what else we could do on our end. 🙂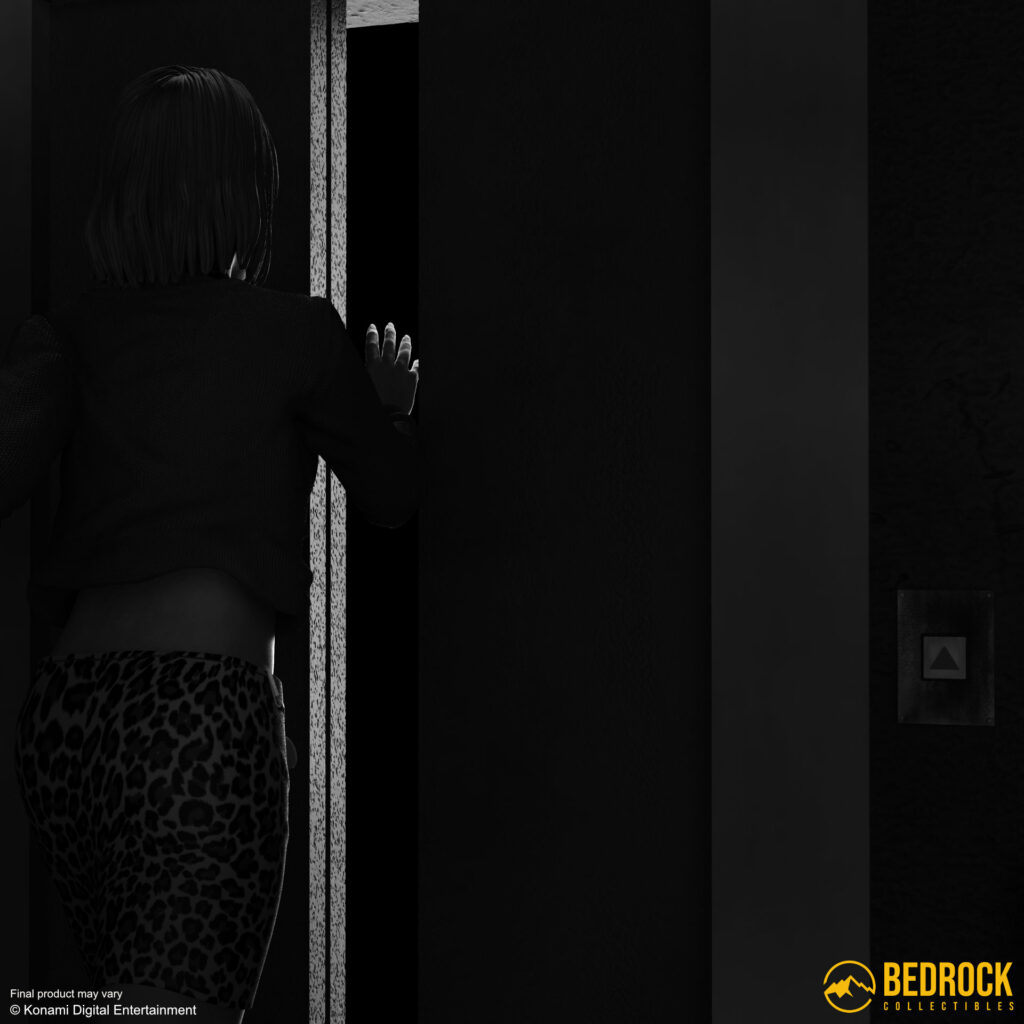 It is still early in development as we are working very closely with Konami to include accurate game assets. With that being said, expect the sculpt for Maria and Pyramid Head to be updated for the Silent Hill 2 Remake.
This is just the beginning, we will be releasing more teaser shots in the upcoming weeks and months. Be sure to follow our journey by signing up for our waitlist and newsletter! We hope to have much more news in the future such as updated character models, new renders, painted prototypes and even a contest to win the diorama. Follow us on Instagram and Facebook as well and share with anyone interested.
Stay Tuned and reach out if you have any questions.
Shawn
Bedrock Collectibles