Captain Canuck Statue Production Completed
Captain Canuck Gearing Up For Shipping
Production on our 1/6 scale Captain Canuck statue has been completed. A lot of you are already up to date on all of this, I'm just summarizing the latest developments of the past few months to get everyone else up to speed. Over the past few months we have been working to meet increased production demand with additional orders of our polystone statue. As a result, it has extended our production timeline. Since then we have been focused on finishing the production run and getting all statues painted by the end of July. We met out goal and pushed forward to complete the last preparations before shipment.
Production Photos
Check out our army of Captain Canucks fully painted in full polystone glory, ready to be deployed to the battlefield.
Thank you all once again for your patience and support! You made this project possible so let's make this a memorable statue.
The statues look great painted and now give them a nice luxury statue appearance look worthy of Captain Canuck.
Captain Canuck Art Box and Packaging
Have a look at the packaging the 1/6 scale Captain Canuck, including the art box. It also includes the unique numbering for the 45th anniversary edition statue.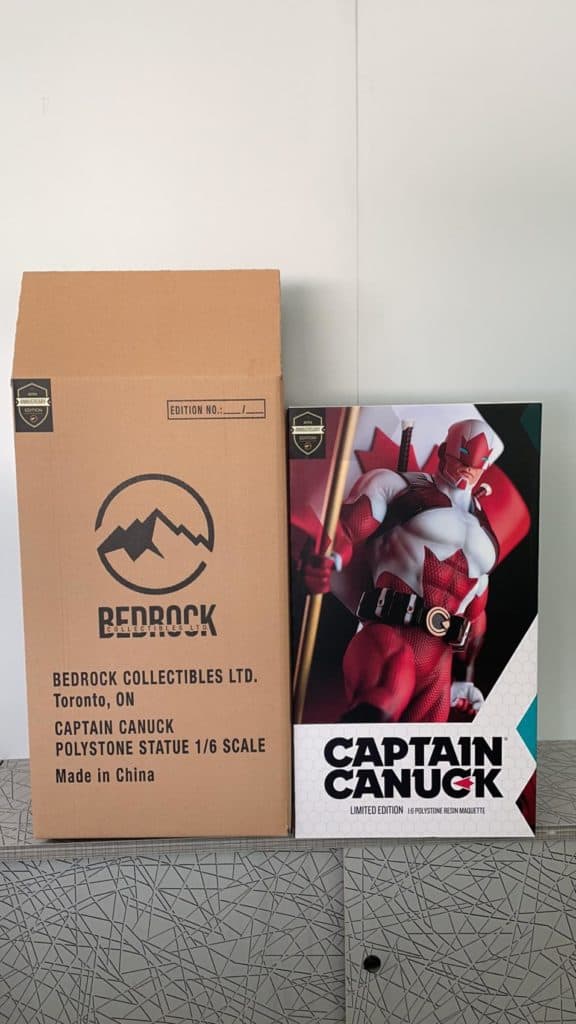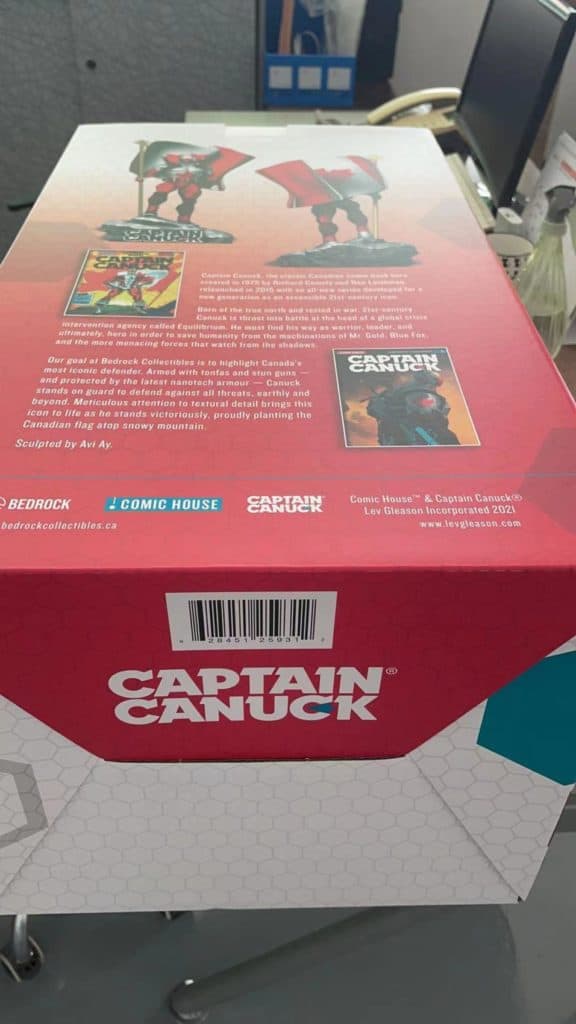 Signed Captain Canuck Base Prints by RIchard Comely ( Anniversary Edition)
If you have an order for the 45th Anniversary Edition of the statue, we recently got the limited edition base graphics signed by Richard Comely.
Remember, this is Richard's original signature, each are signed by hand and not a reproduction print. If anyone is still interested, we got a few extras signed just in case.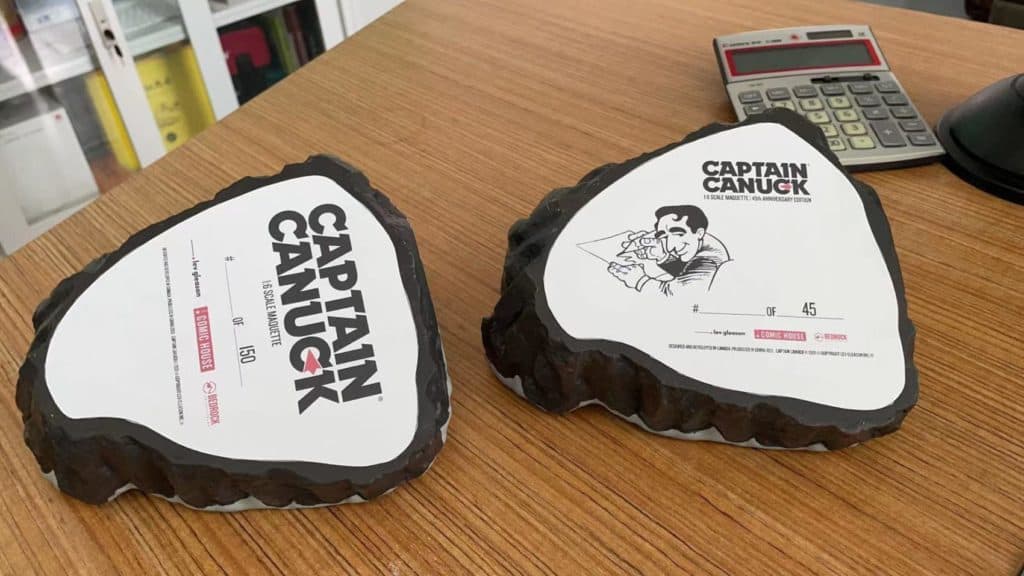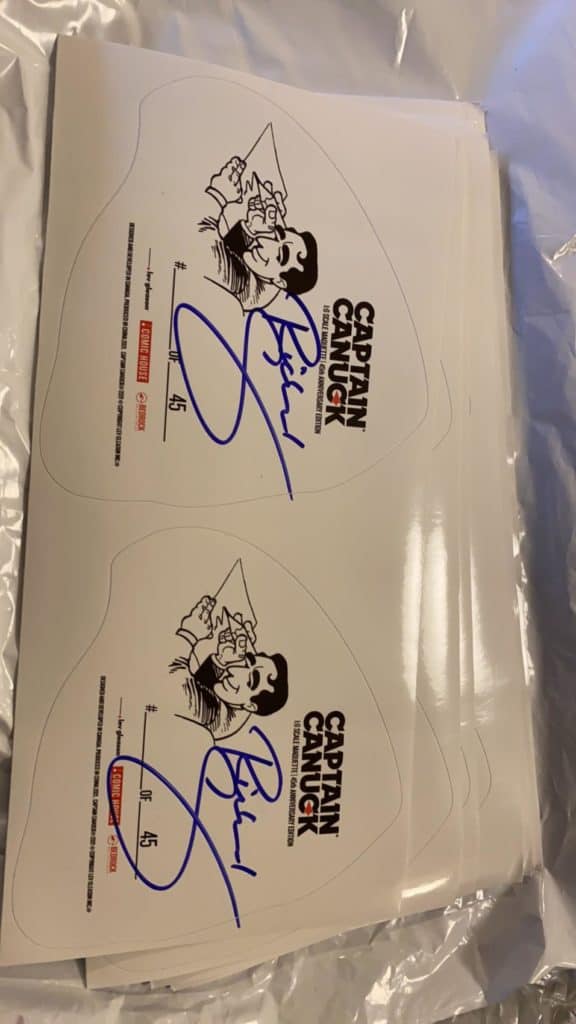 What are the Next Steps? Getting Our Shipment Picked Up
We have completed all the preparations before shipping such as quality assurance and packaging. The statues are all boxed up and loaded onto palettes, now it's just a matter of shipping them out.
Fortunately for us we know another company also expecting to ship out to Toronto as well. This will allow us to save on bulk shipping, so we just have to wait for the go ahead from them and our shipment will be picked up. We have been told the other company will be picking them up at the end of August best case scenario. It's possible it may not get picked up until early September, but we will keep you posted. On our end everything is ready to go, and loaded up. Once we get the word, shipping will begin at last!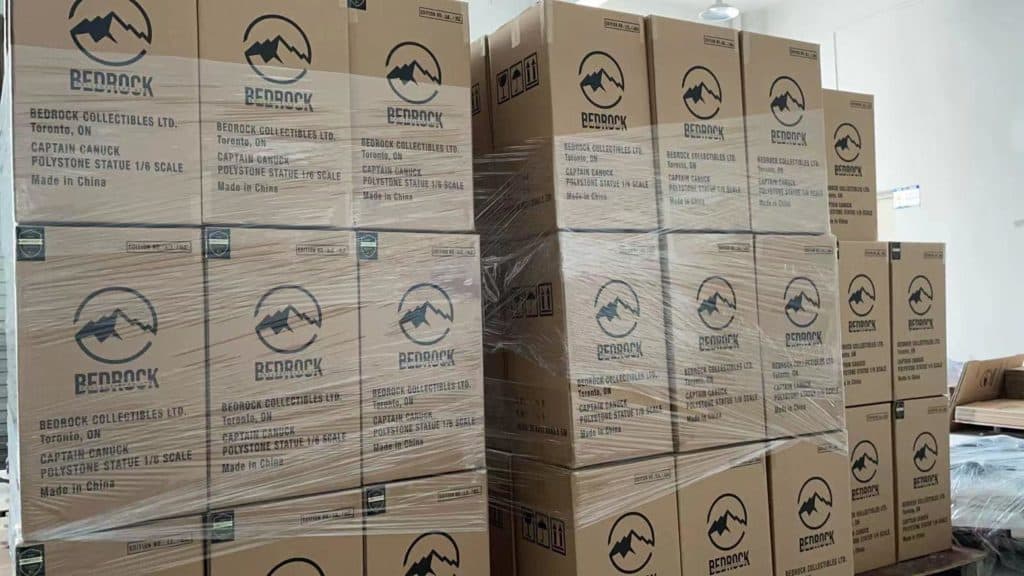 Local Pickup
This is the last thing we need to sort out. We will have to figure out the best spots to make the statue available for pickup. We have a few spots in mind, though we will have to confirm will all parties and let you know.
In the meantime, we will be posting some non Canuck news and start posting about new developments for future growth.
Thanks again for all your support, we're almost there!
Shawn