Bedrock Collectibles Partners with Trese to Produce 1/6 Scale Alexandra Trese Statue
Toronto, ON August 24, 2022 – Bedrock Collectibles, a producer of artisan quality statues, has announced it has obtained a worldwide license for Trese, a popular Filipino comic book series. Facilitated by licensing agency, Reemsborko, this licensing agreement allows Bedrock Collectibles to produce high-end polystone statues.
Trese is a crime-horror comic book series centered on supernatural investigations and steeped in Filipino Folklore. For over 10 years, Trese has been building a loyal fanbase worldwide with its captivating storytelling. Its popularity culminated with a Netflix animated series in 2021.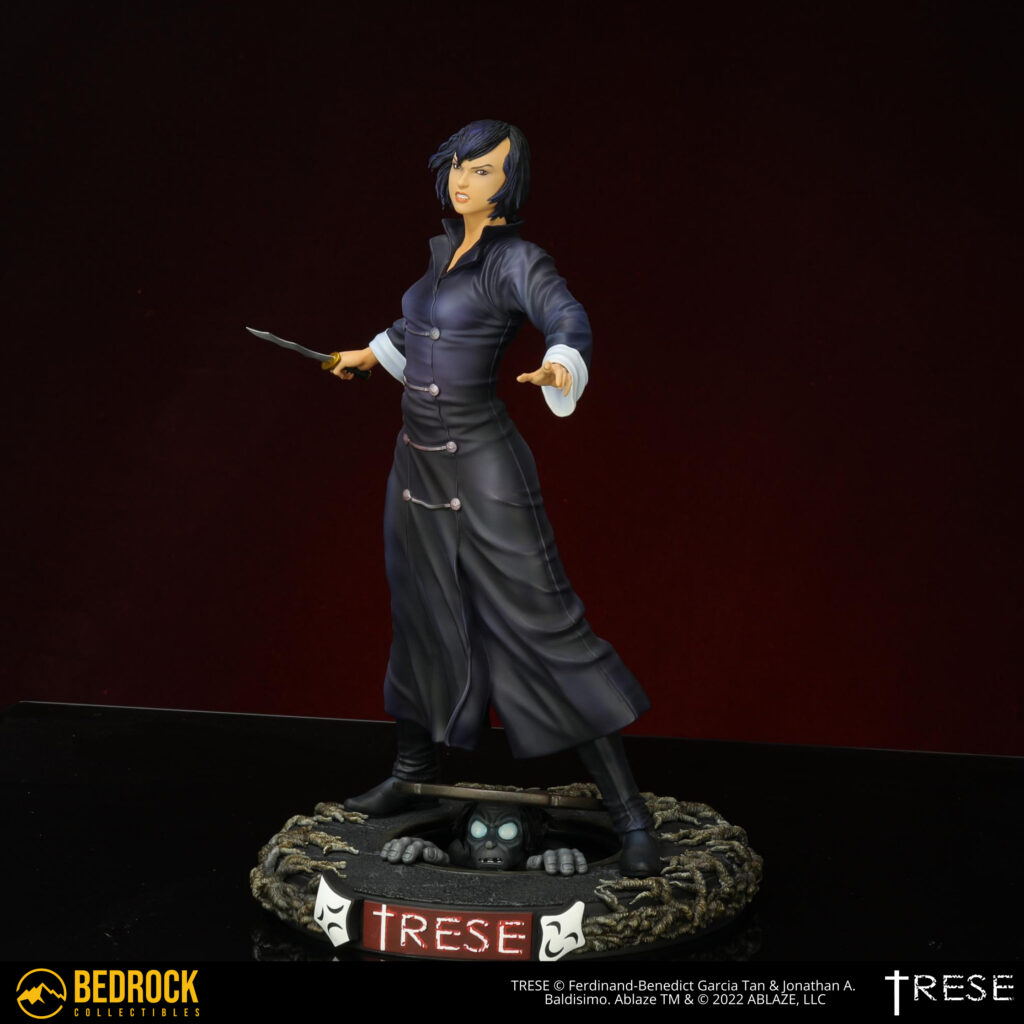 "One of our core tenets is to make collectibles statues for under-represented characters and franchises, especially when fan bases have been demanding them for years. We have done it before with our previous product, Captain Canuck, and we are confident we could give longtime fans of the Trese comics the statue they have always wanted," said Shawn Karawaju, Co-Founder & CEO at Bedrock Collectibles.
The company has also revealed its first statue will be the main protagonist, Alexandra Trese, and the product is due to ship winter 2023. Alexandra Trese stands ready on the streets of Manila, armed with her Sinag blade imbued with magical powers. Below, her trusted ally Nuno sa Manhole keeps watch, surrounded by balete vines. The 1/6 scale collectible stands approximately 12 inches and is sculpted in solid polystone resin.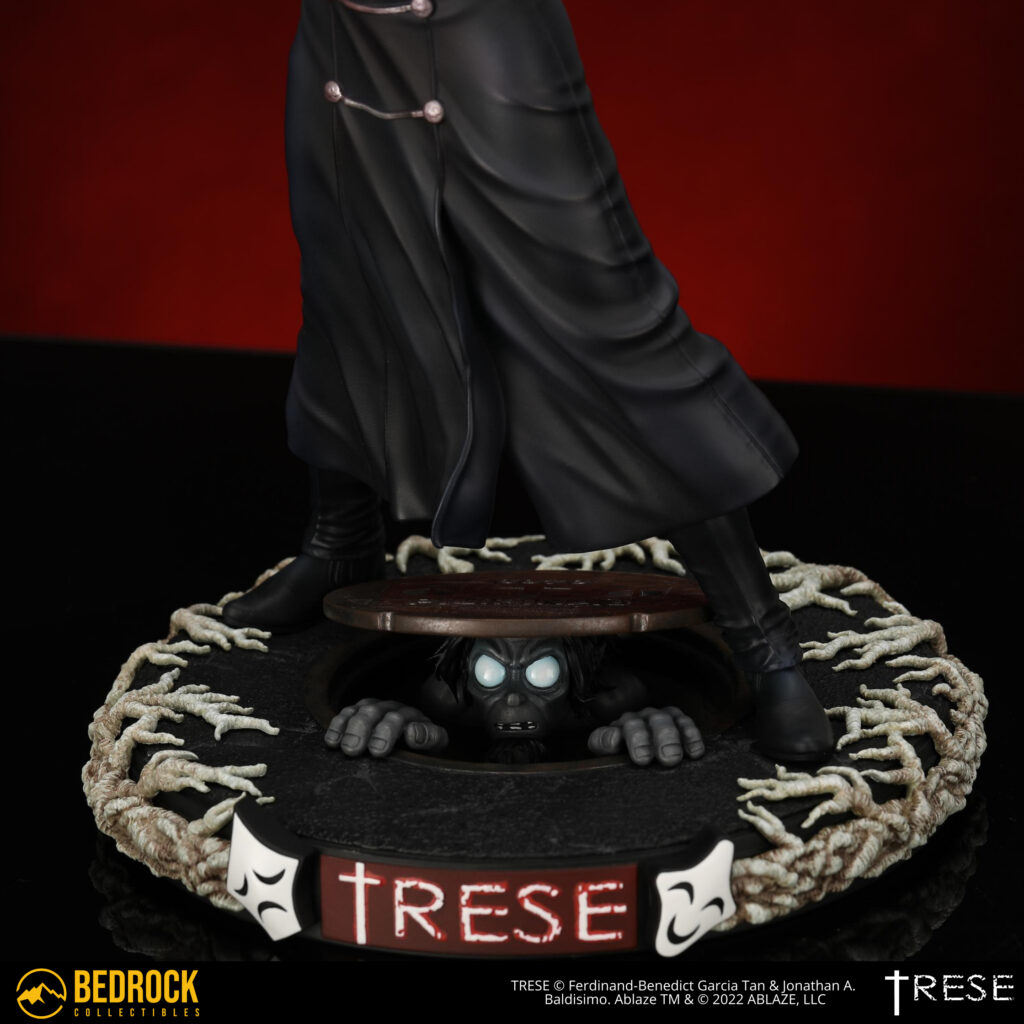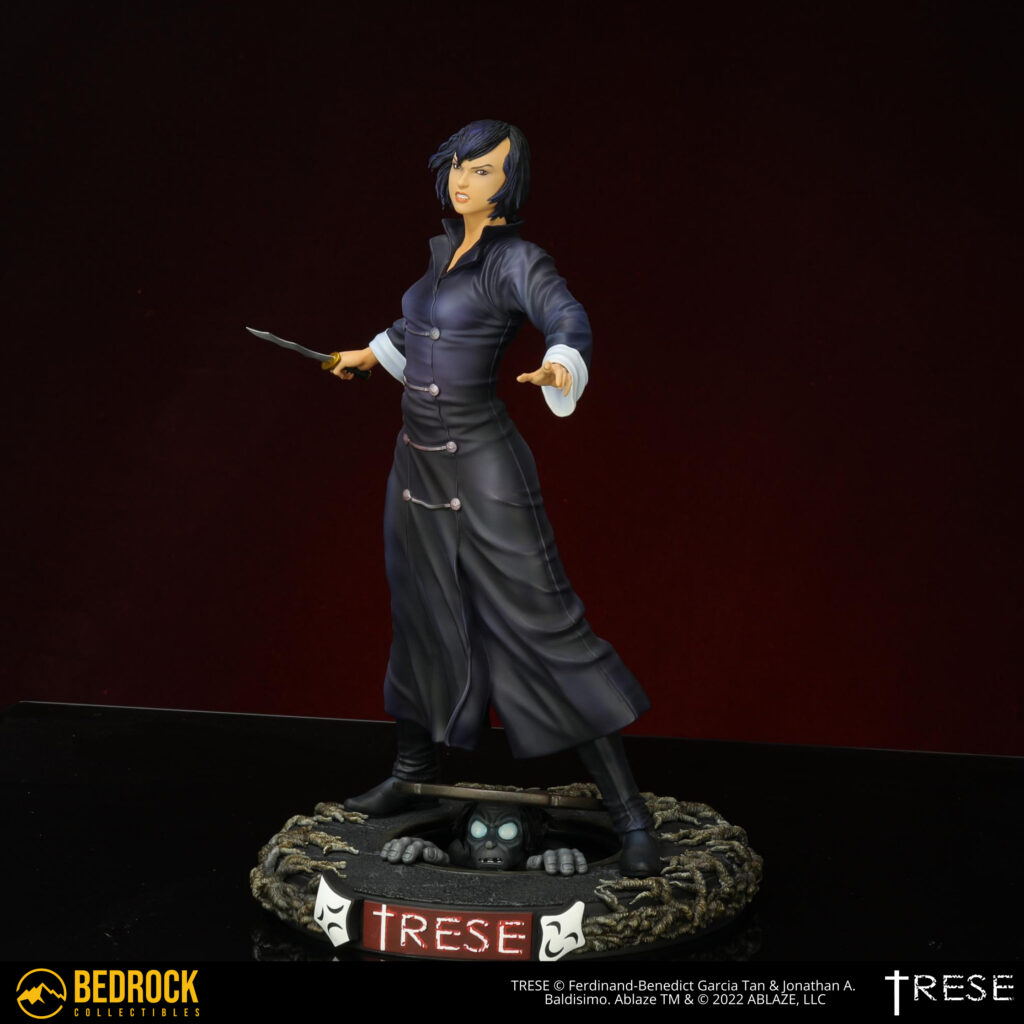 For fans looking for a hands-on reveal, Bedrock Collectibles will be showcasing the statue at Fan Expo Canada 2022 in Toronto, Canada on August 25-28th at the Metro Toronto Convention Centre.
Fans will be able to preorder with early-bird pricing of $399 USD until September 28th, while supplies last. Pre-order now to secure your limited edition statue through the pre order link below
About Bedrock Collectibles:
Bedrock Collectibles is a premier licensed producer of high-end, limited edition pop culture collectibles. We specialize in artisan-quality, collectible statues of your favorite characters, sculpted in high-grade polystone resin. To elevate beloved franchises to new heights, we have assembled an all-star team of world class artists, sculptors, master painters, and creative minds, all with the common goal of creating remarkable statues worthy of any centerpiece display. Beyond statues, we expanded our product lines to include premium art toys, busts, fine art prints, and dioramas. As collectors ourselves, we have a strong pulse for the statue and high-end collectibles market, using our expertise to create pieces fans have demanded for years. Bedrock Collectibles is one of the fastest-growing collectibles companies in Canada, with multiple high-profile licenses across major pop culture categories, including comics, movies, TV shows, and video games. We have already signed licensing agreements with some of the biggest names in the industry, including DC, Spin Master, Valiant Entertainment, and many others.
Media Contact
Shawn Karawaju
Co-Founder & CEO